Our Objectives
In recent times an increasing number of our clients have been asking about the proceeds of the sale of their guns going towards charitable causes. HOLTS, the country's leading auctioneers of 'Fine Modern and Antique Guns', have been long-standing supporters of various charities that are close to our hearts.
We have now put a programme in place to facilitate our clients supporting the charities below. We will not charge any seller's premium on donated items.
HOLTS have for many years handled the collection and sale of guns, accessories and related items in a discreet and sensitive way.
If you would like one of these charities to benefit from any items that are now surplus to requirements, please use the contact form below. For more information, to discuss a legacy or donating an item to different charity please do get in touch with David Thurgood on 01297 306 123 or email westcountry@holtsauctioneers.com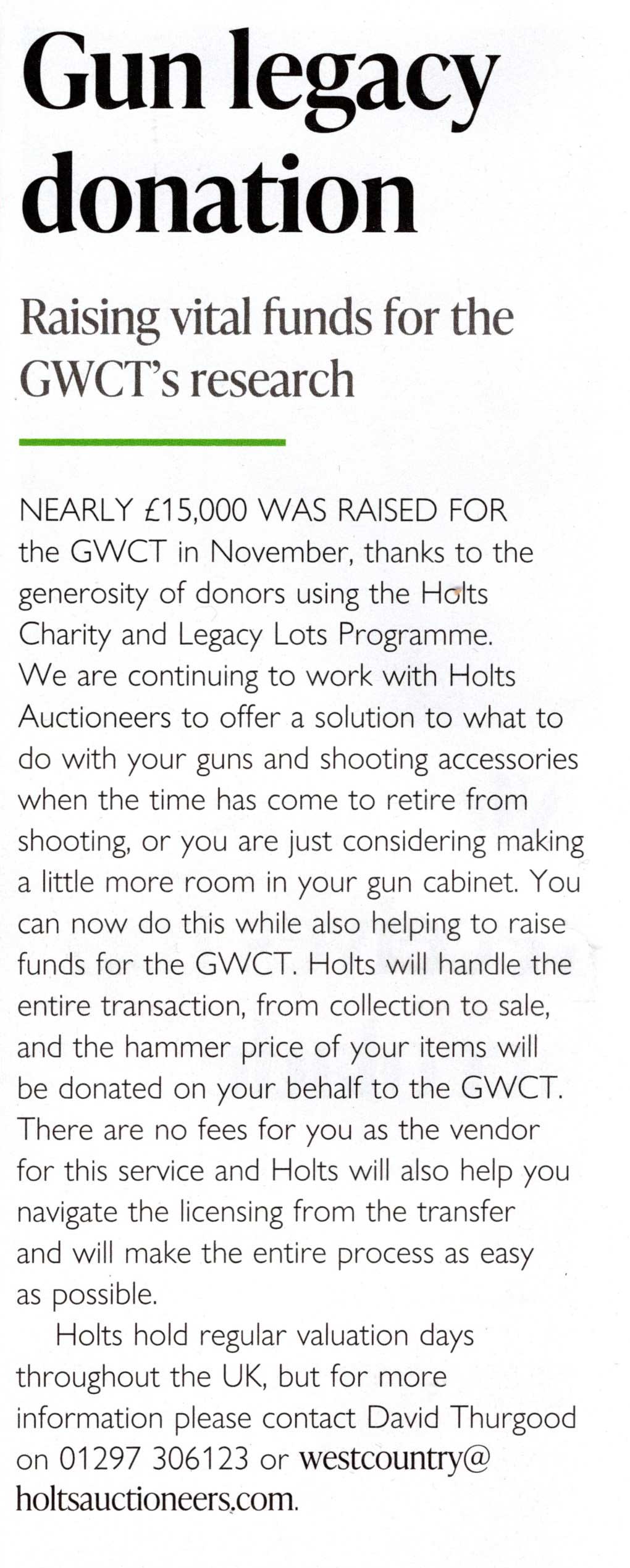 The Beneficiaries
Unless by prior agreement where a gun is unsaleable without repairs being carried out, the cost will be taken from the hammer price.